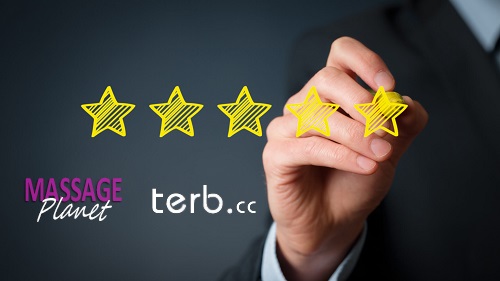 Reviews

with Massage Planet and TERB

When it comes to trusting reviews about massage parlors it can be hit and miss with Google or Yelp. Yelp has accusations of bullying its businesses into paying for advertising according to a CBC article. Unless you are a paying customer they won't approve reviews even if they are from real genuine customers. Google is too easy to buy fake positive reviews. Along with competitors and disgruntled employees writing fake negative reviews. So forums are the best possible option to find more genuine massage reviews.
Massage
Planet

Forum

For Toronto, the most active forum for massage reviews is Massage Planet. While their site can be flooded with many banners. The users and content are above and beyond with coverage around the GTA. What makes this forum more active than others is they don't need business owners to be advertisers. As well they don't limit discussions, no censorship. You'll find discussions on everything from massage tools to politics here. It's also a great place to find details on spas in other parts of Canada and many other countries. While most of the traffic is Canadian they do have a lot of posts for Europe, Australia, Asia, America, and South America.
TERB

Forum

TERB is another great forum but is geared more toward escorts than massage parlors. So you'll find the massage section is not as active and discussions are limited because of the censorship. TERB is also only for Toronto but covers most of Ontario. They do have other sites dedicated to the Pacific coast of Canada called PERB. And MERB for Montreal and Maritimes reviews. They are great sites and well-moderated, it's definitely worth doing research on your local massage parlors here.
Final
Thoughts

...

Finding the right massage place is ideal, but sometimes walking into the unknown with no expectations can be a thrill on its own. As well you can't judge a place based on one bad experience with one employee. Either way why not join one of the massage forum communities and share your experience with the rest of the hobbyists?