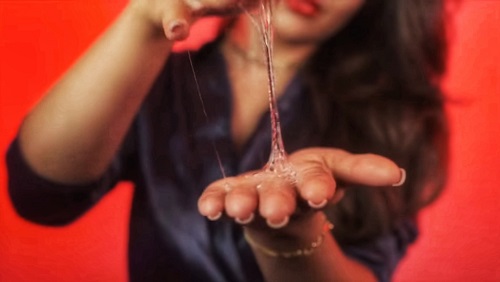 What is a
nuru massage

?

Nuru massage is a type of erotic massage that originates from Japan. It is a unique massage in which both the client and the masseuse are nude. The word "nuru" comes from the Japanese language, and it means "slippery." This type of massage is done on a futon or mat on the floor. The client lies down on the mat, and the masseuse uses her entire body to massage the client. More physical contact is designed to trigger tactile responses to relieve stress.

During a nuru massage, the masseuse will use their body to slide over the client's body. Also using their hands to provide deep tissue massages. The nuru gel makes it possible to slide over the client's body without feeling any friction.
What is nuru
gel

?

Nuru gel is a kind of massage gel made from nori, an edible seaweed. It is often used in Japanese-style massage parlors and can also be found in some spas around the world. Nuru gel is said to have many benefits, including making the skin feel more smooth and hydrated. Which can also help to relax the muscles and improve circulation.

Many companies create nuru gel with glycerine and different seaweed, usually nori seaweed. They may add other natural ingredients like tea, aloe vera, and more. You can also buy a powder to add water and create your own gel on the go.
What are the
benefits

of nuru massage?

For starters, it's an incredibly erotic experience that can help to increase sexual arousal. But aside from that It has also been shown to help improve communication and intimacy between couples. Also, nuru massages can help to reduce stress and tension, improve circulation, and promote relaxation.
Is nuru massage gel
hypoalergenic

?

If you're thinking of trying a nuru massage, you may be wondering if the gel is hypoallergenic. Nuru gel is made from a type of seaweed called nori, which is safe for most people. But, some companies add other products to their gel. Check the ingredients to see if you are allergic to any. We also recommend testing a small amount on the inside of your arm. Rub some in, and leave it for 5 minutes. Then wash it off and wait 24 hours to see if an allergic reaction occurs.
Where can I
find

nuru gel?

Most well-made nuru gel can be pretty expensive, but it is always worth the investment. You should find the gel at your local sex shop or you can order a large bottle from amazon. You can order a sample of the nuru powder to mix and try before you invest in a large amount.

Some people have tried their own "at-home recipe" to make nuru gel. The ingredients include warm water, coconut oil, food-grade vegetable glycerine, and xanthan gum. You should be able to get these at your local grocery store. Measure out and pour 1/3 of a cup of glycerine, and 1/3 of a cup of coconut oil into a large bowl. Add 3 cups of warm water. Then mix it all together for a minute or so. Play around with the amounts of water to get the right consistency. Once you have the right slippery yet thick liquid add a teaspoon of xanthan gum and mix again.
Where can I find a nuru massage
near me

?

There are many erotic massage parlours around most major cities. But few offer nuru gel as it isn't often requested and is an expensive experience. You could try seeing if one of your regular massage attendants will allow you to bring your own gel to try the experience. We do have some attendants who have nuru gel and provide a nuru massage, please check attendants profile.